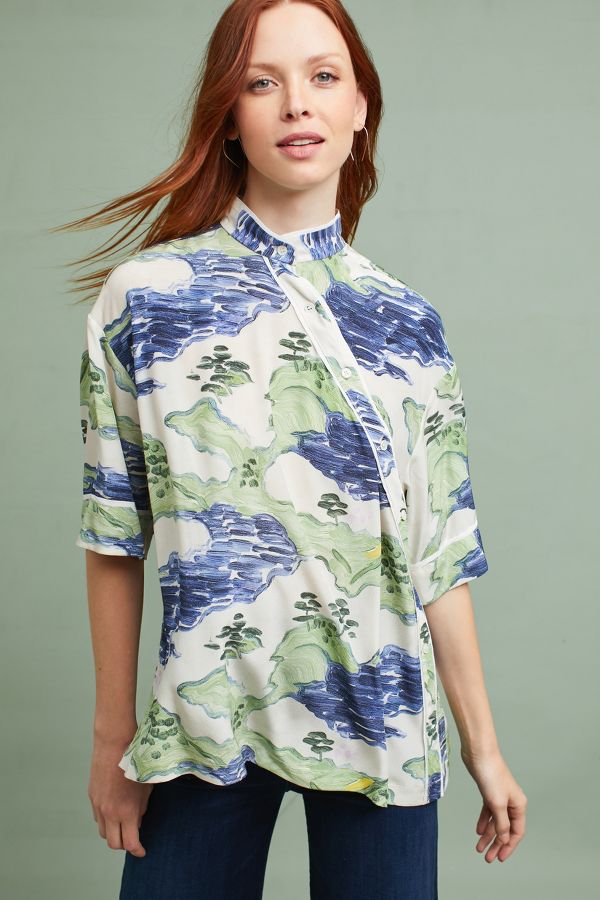 WHIT Silk Reve Cross-Placket Shirt
Product Features
Now if you want to buy WHIT Silk Reve Cross-Placket Shirt in a resonable price, today offer at a $368.00, which you can save & buy this product now!
Available: Check on store
This silk buttondown makes a chic statement with a colorful print. Inspired by the kaleidoscopic backdrop of New York City, designer Whitney Pozgay infuses her colorful aesthetic with clean-lined silhouettes.
Silk
Button front
Dry clean
USA